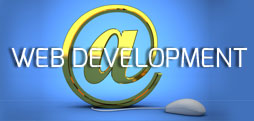 Ever since we established, we have been working in the realm of web application development. Our adroit team has undertaken many projects with ease and intelligence. We provide our clients with unique concepts for developing an application that speaks volume about business and also express their thoughts. Ever since our establishment in 2009, our team has gained immense expertise in web application development that portrays their project experiences and industry knowledge.
Application Development As application development is a matter of clients' specific requirement, we strive to provide from internet applications, electronic business applications to social network services. Integrating our cross-domain experience and extensive know-how, we provide custom application development services.

Application Migration and Porting
We are offering application migration and porting services in order to increase client satisfaction by providing products in their place of choice. Our services include porting applications to a new technology platform, standalone-to-web migration of legacy applications, data migration, and database and server porting.

Application Reengineering and Enhancement
Our application reengineering and enhancement services are technology driven. Our expert software engineers and subject matter experts understand their commercial usability and bring in new/improved business logic and performance without causing any unexpected results.

Application Audit and Testing
We have given our clients the flexibility of choosing testing services as per their requirement and to meet their set goals. Our audit specialists conduct testing of web applications such as GUI usability, HTML standards compliance testing and performance/security/stability testing, code reviews and functionality-to-requirements verification.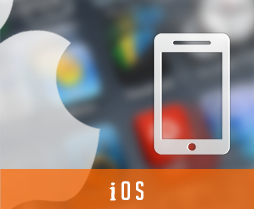 We conduct Apple iOS Apps development by making use of advanced technology. Our strength lies in designing and developing applications that seamlessly integrate with iOS environment. We expertise in using our technical knowhow so that clients receive complete satisfaction, and it also provides an opportunity to develop incredible web applications that combine the power of internet Multi-touch technology for the 3.5 inch screen.

Application Development
Ever since Apple iOS has entered into the mobile market, it has completely revolutionized the way of using cell phones. With its increased functionality and enhanced user interface, Apple iOS has become a highly dependable cell phone in the competitive market. Our iOS application developers evaluate many features such as events, memory, network activity and user events of youriOS so that you receive the application you require.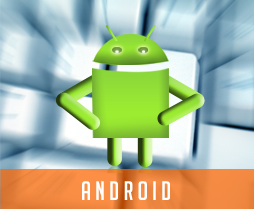 Custom Android Mobile Application and Game Development For Google Android OS Based Mobiles.Android Application Development makes use of Google Android OS platform, which is highly renowned for its predictive designs, compatibility with numerous networks and capacity for game-changing applications.

Application Development
In recent times, use of Android phones has boomed a lot. It's an important application used to develop powerful and unique mobile applications. Google Android is an open source platform incorporating an operating system, middleware and key applications developed by Google and Open Handset Alliance. The Google Android OS helps developers to write code on Java based language that makes use of Google-developed Java libraries for creating remarkable Android Application Development. Google's Android Mobile Operating System has a lot of advantages when it comes to develop applications for the android mobile phone.
Sentiyent, with a proven ability to develop and provide its customers with strategic, cost-effective solutions for Microsoft Applications, is offering Microsoft Platform development to our customers.
Has the technical experience and staff necessary to successfully guide your organization through an effective installation and implementation support for new Microsoft projects. We work with you to ensure the technical landscape meets current and future needs of your Microsoft systems. We provide consulting services for Microsoft technologies for providing human resources in different technologies in Microsoft.
Sentiyent is capable of providing software development solutions by making use of Java technology. We offer designing and development solutions to deliver software that competently utilizes the services available from Java application servers. With the help of our experienced JAVA/J2EE development, we deliver complete enterprise
e-Business solutions. They make use of J2EE and J2ME environments that also include Java and Java Server Pages (JSP), XML technology to build large scale applications as per the set standards. Further, by making use of Visual Studio .Net, SQL Server, and Microsoft Office, it helps in increasing productivity of the custom database applications.

Java Programming


»

Java Servlets


»

Custom software development & software integration


»

Multi-threaded programming


»

Server Side Components


»

Enterprise Java Beans (EJB)