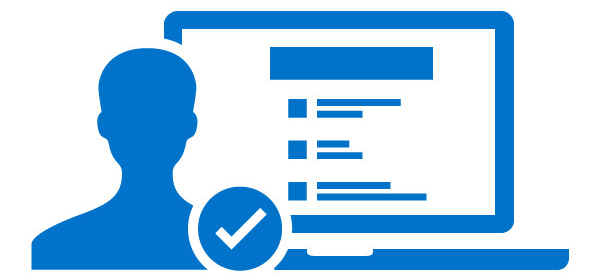 Online Assessment Solution
Sentiyent Competency Assessment Battery
Managerial Leadership Assessment
Customer Service Orientation
Sales Orientation
BPO Skills Assessment Battery
PathFinder – Interest, Ability and Personality assessment for students
SCAB – Sentiyent Competency Assessment Battery
Assesses cognitive and non cognitive attributes.
The assessment consists of four sections, each section being a complete inventory by itself.
Sentiyent Success Score
Sentiyent Global Personality Inventory
Sentiyent Emotional Intelligence Inventory
Sentiyent Multiple Dimensional Test Of Intelligence
SMLA– Sentiyent Managerial Leadership Assessment
Evaluates the balance in Task and People orientation of incumbents managing teams. Broadly, there are 8 factors each classified under Task and People orientation.

Task Orientation is classified into two primary areas-Managing Business and Managing Knowledge. People orientation, similarly, is classified into Managing People and Managing Personal effectiveness.
SSAT – Sentiyent Sales Aptitude Test
SSAT is a conceptual formulation based on research evidence and practical experience, which identifies sales-specific core personality strengths and basic skills as the basis for one's effective performance on any sales job.
SCSO – Sentiyent Customer Service Orientation
The assessment has been designed to evaluate customer centricity of individuals prior to assigning customer service related roles.
Skill Check–BPO Skills Assessment Battery
The tool has been designed to assess proficiencies mandatorily required by personnel applying for voice and non voice processes in the BPO sector. The assessment matrix can be customized based on the process specific requirements.
Path Finder
Evaluates Interests, Abilities and Personality of the Students and generates a career fitment report based on these attributes:
Profiles can be mapped to over 200 contemporary careers in India
Tools Validated across demographically diverse and representative sample population in India
Scientific and research based methodologies for item review and upgrades
Assessments administered in English and Kannada